Our last post highlighted an artist who has maintained a significant influence within the Houston arts community for over six decades. A veritable encyclopedia of people and places and history in Houston, our lengthy conversation with Richard Stout continues to inform our understanding of this creative community since the 1950's and certainly reinforced that Houston has been home to outstanding talents — some better known than others.
Perhaps the most striking contact sheet and series of portraits uncovered during this project thus far, and in my opinion, are of artist Edsel Cramer. Lesser known, but not less accomplished or influential than his contemporaries, Cramer was a mentor and teacher to some still spearheading arts programming in our community.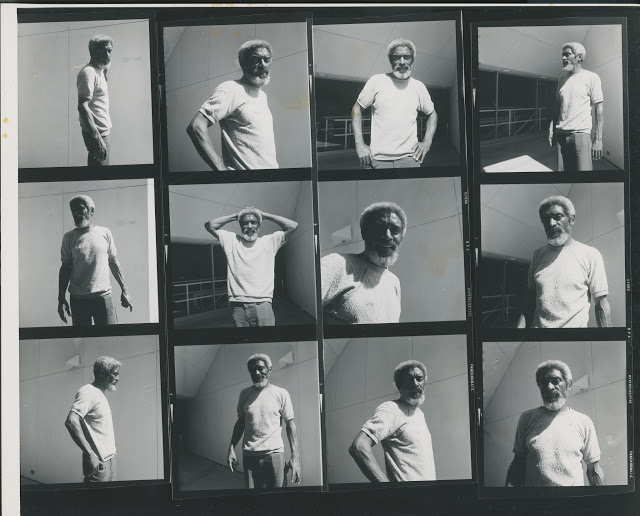 Before returning to his native Houston in 1952, Cramer attended the Art Institute of Chicago and then enlisted in the Navy where his artistic talent was noted almost immediately. He was given projects to draw the "would-be" officers, like lieutenants, captains, and admirals. Cramer found humor in the irony of joining the Navy for military expertise and leaving an expert in portraiture. Eventually Cramer made his way to New York City in pursuit of more artistic instruction, and became involved in the Art Students' League. Cramer, a classical painter, influenced and inspired by the works of Rembrandt and Degas, struggled with mid-century expectations of him as an African-American artist. These struggles were instigated by his instructor's suggestions that he paint more primitive African imagery.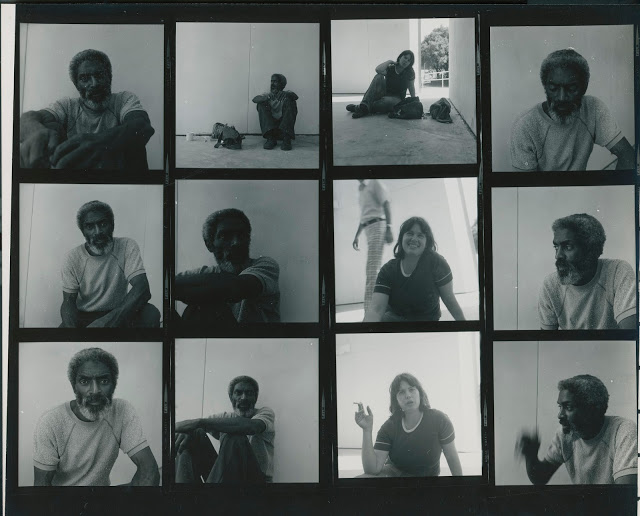 Edsel Cramer, born at the notorious Jeff Davis Hospital in Houston, is remembered for his skilled portraits of prominent public figures and landscapes executed in the classical style. He is credited with painting portraits of notable Houstonians during his career, including Adelaide de Menil (daughter of John and Dominique) and a young George W. Bush. A work of his, a 1973 portrait of statesman Barbara Jordan, is included in the collection of Texas' State Capitol.
In Sarah Reynold's Houston Reflections: Art in the City, 1950s, 60s and 70s, Edsel is quoted:
"After I got out of the service I went to New York City. I met people who said, 'If you're going to go to an art school, you should go to New York City,' and they were right. That's where I got involved in the Art Students' League. What [the instructors] wanted me to do was some primitive African stuff because I'm black. And my painting was more classical than everybody else. In my drawings you can see the influences of Rembrandt, Michaelangelo to some degree — but my strongest influence was Degas. Why Degas? He made drawings of passion and he was 'tight.' And the funny thing about the Art Students' League — I heard this fellow talking about what a wonderful town he lived in, and they didn't have any problems with race relationships and so forth. So I said, 'What town is this?' He said 'Houston.' I said, 'Well, I come from Houston.' I thought he had to be kidding — but he didn't know about these restrictions … that was Lowell Collins. We got to be best of friends"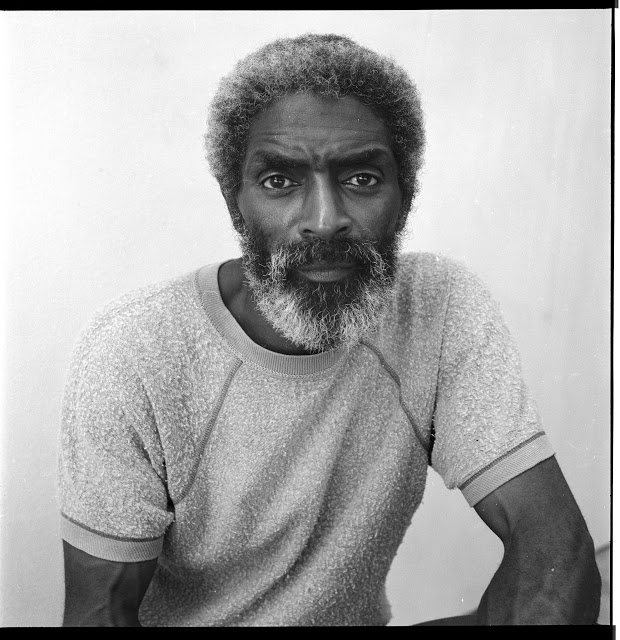 ***
Content originally published by Theresa Escobedo, here, on 4.14.17