Hannah Holliday Stewart – I had really never heard of her until, at a late-night archiving session, Mercedes – Suzanne's daughter and walking memory of her mother's life – mentioned to keep a look out for an image of her.
Blessings from the Internet found for me an abundance of images of Hannah and her sculptures so that I might know what to look out for among Suzy's photographs. This is the challenge and fun of this project… I have seen every image in Suzanne's collection multiple times, but as conversations and references evolve and names get dropped, later passes through the collection reveal more and more about the individuals photographed and about Houston. Ideas percolate, faces become familiar…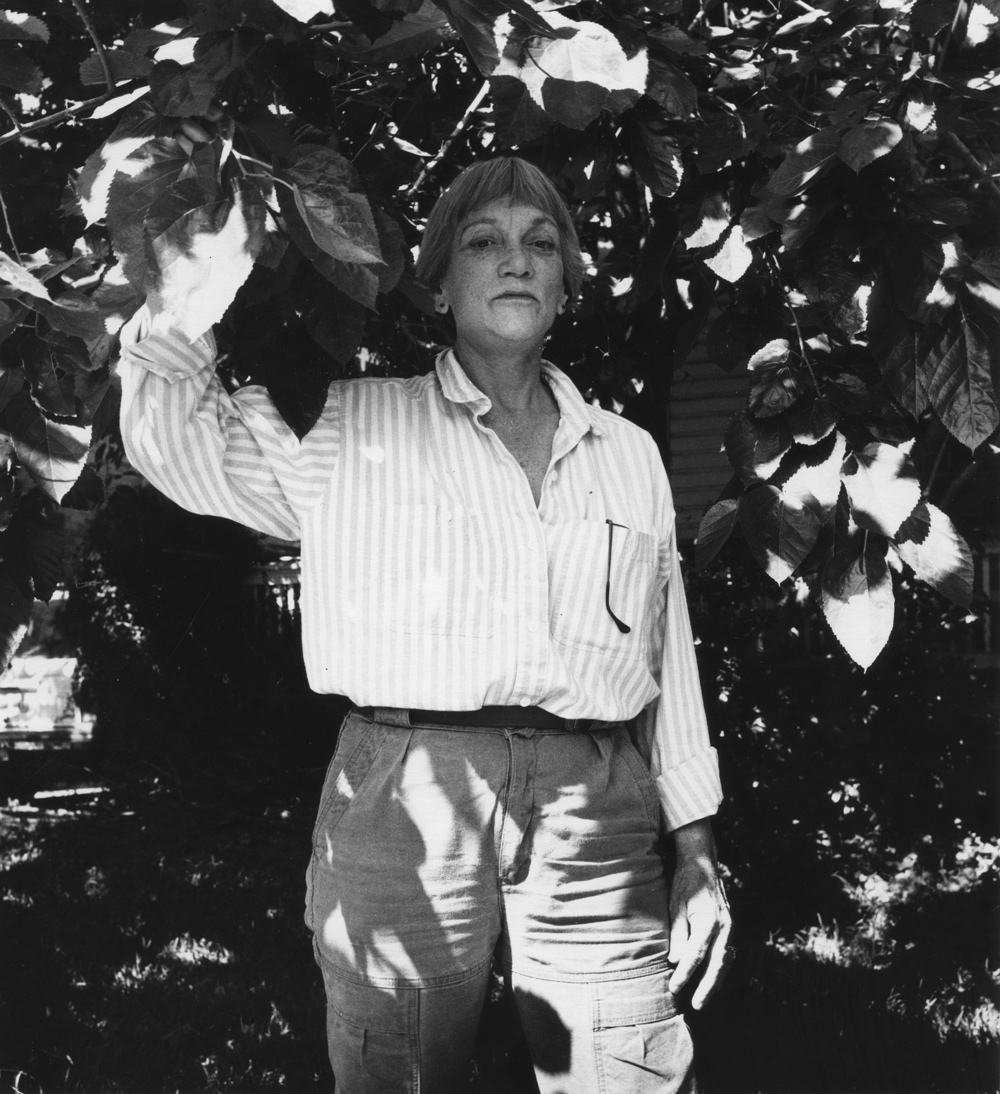 Described once as a "Southern belle tomboy," Hannah Holliday Stewart's work is powerful and her legacy impactful. Though she did not end her career in Houston, she did play a significant role in establishing the Houston scene and shaping the arts community as an educator and, perhaps more significantly, as a seemingly unencumbered woman artist.
In 1955 she assumed a teaching position at the Museum School of the Museum of Fine Arts, Houston. In 1964 Stewart began teaching at the University of Houston, where she taught for 6 years. Later, in 1974, she took a position at the University of St. Thomas. During this time she maintained a dedicated artist's practice — notable features of her work include a 1958-1960 Smithsonian Institution exhibition that travelled world-wide as well as a 1975 solo exhibition at the Contemporary Arts Museum, Houston.
Many in Houston will find themselves familiar with Stewart's work, if they aren't familiar with the artist. Her most well-known sculptural work Atropos Key stands prominently on the hilltop at Miller Outdoor Theater in Herman Park. Installed on-site in 1972, the 11-foot figure, the product of an awarded public art commission, marks an unlikely win for a female sculptor – and abstract one at that – in an era that favored the artistic efforts of men.
Spiritual, astrological, and cosmological investigations into the natural world – seen and unseen – charged Stewarts work. In an artist's statement found after her passing in 2010, Hannah wrote:
"An early interest in natural forces has sustained me throughout my life as a sculptor. My goal is to render visible the hidden realities of pent-up contained energy. The direct fields of reference are Sacred Geometry, Astronomy, Myth & Physics … Each Sculpture is an energy form, the movement arrested in space, a form sustaining an energy. My work is a response to these patterns and delineations and communicates with viewers through the universality of symbolism and form."
Though I'm quite hesitant to impose an artistic profile upon any artist, upon reading this statement from Hannah my thoughts immediately go to Dorothy Hood, five years Hannah's senior, as well as other women artist/creatives in Houston from the past few generations also recorded in this archive: Sharon Kopriva, Anne Harithas, Tacy Tajun, Susan Plum… Suzanne herself. Each attempts to visualize the experience of the invisible forces at play in their lives and in ours – to tap into some generative energy of nature and being in such a way that allows their respective mediums to be imbued with and illuminate intrinsic natural and human qualities.
I also hesitate to profile these women artists as staunch feminists, although, as women, I believe it only natural that they expose the inescapable aspect of their lives which they are most familiar with – their femininity. In her book American Women Sculptors, Charlotte Streifer Rubinstein wrote:
"A number of women artists… turned for inspiration to goddess imagery and ancient female deities. In sculpture, painting, and ritual, they revived the image of woman as shaman, deity, powerful creator and generator of life."
Like divine intervention from a powerful diety or an otherworldy, godly visitor, Hannah came to Houston after earing her graduate degree in 1955 and left more than thirty years later (in 1987), without much word or goodbye.
The Houston Chronicle profiled Stewart's life and career after her passing, around the time of a retrospective of her work in Santa Fe, where the artist ended her career. Though not taken by Suzanne, the images included in the write-up offer much about Stewart – her strength and femininity. Thankfully too, as the article notes, Houston collectors Bobby and John Nau acquired from the Santa Fe show, entitled Hannah Holliday Stewart: An Artistic Legacy Rediscovered, Stewarts maquette of Atropos Key.
I will pass through the Suzanne's photo archive again, and again, I'm sure. I do hope more images of Hannah and her work are patiently waiting to be rediscovered and reviewed with fresh eyes and new impressions.
***
Content originally published by Theresa Escobedo, here, on 6.7.17