There is an image I've shared via this outlet before – that of the inimitable Dorothy Hood and artist Ron Hoover.
When I shared the image below of Dorothy and Ron, without yet having identified Ron in the Suzanne Paul archive, I received a bit of response online which clued me in to the standing Ron Hoover has achieved among his collectors and peers.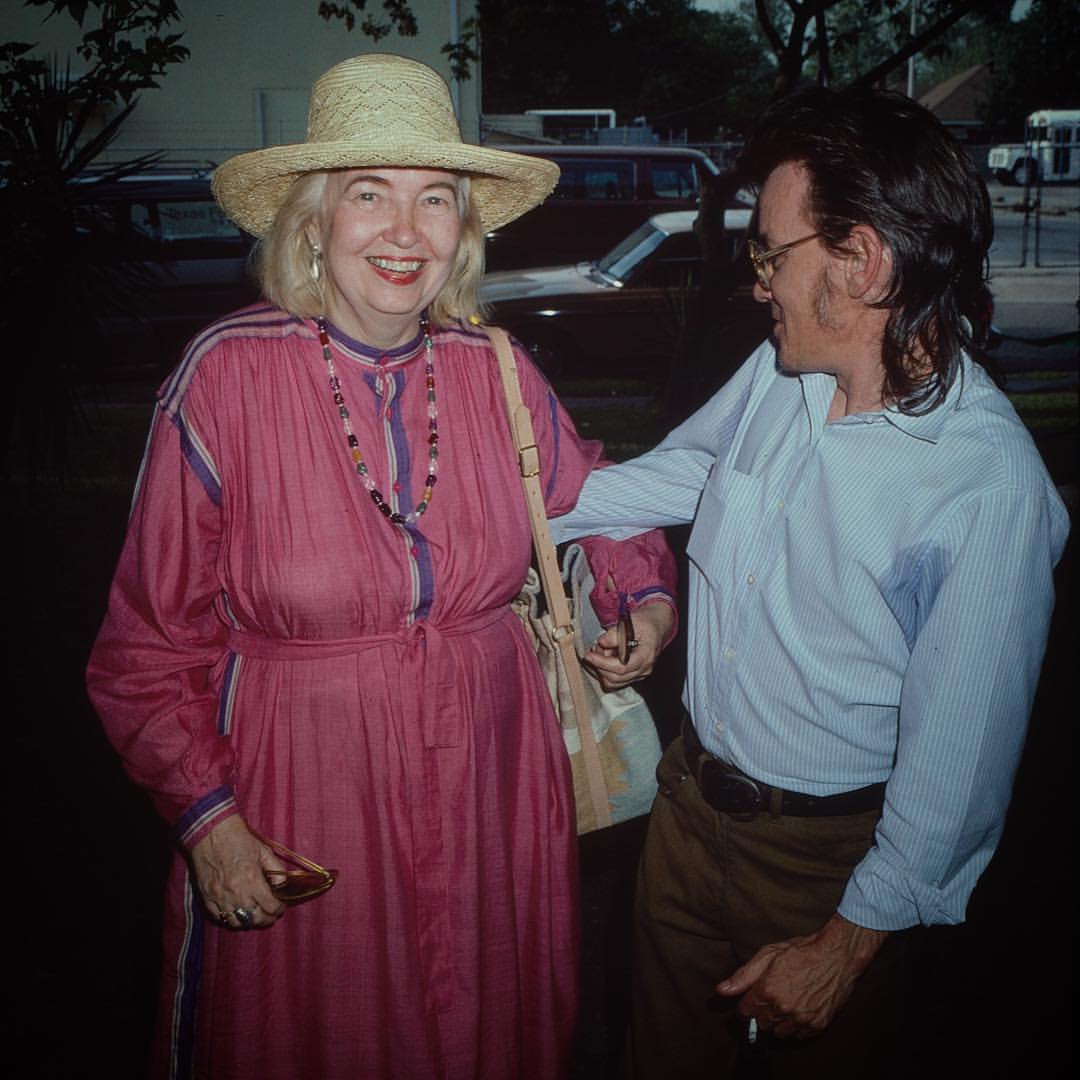 A quintessential "artist's artist" and a "painter's painter" are expressions I've heard in conversation between artists and art comrades. What I've come to know about Ron Hoover is that he was these things – respected in this community by his artist contemporaries.
What the feedback said of this image was that Ron was a good guy and great artist, that he was a true supporter of Dorothy's work and a remarkable painter.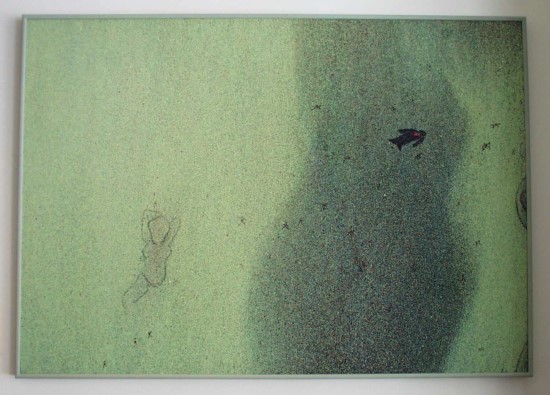 A color plate of his painting Green Dancer is prominently featured in the catalog for the Museum of Fine Arts, Houston exhibition Fresh Paint: The Houston School – one color plate of 16, selected from among 44 painters. The same painting rests in the permanent collection of the MFAH. His statement in the same catalog reads:
"I am influenced by all other artists, for I feel that all artists have something to give to others… My painting deals with the human figure – an interest and concern about the human condition… I view painting as a form of communication — and I do like painting for painting's sake."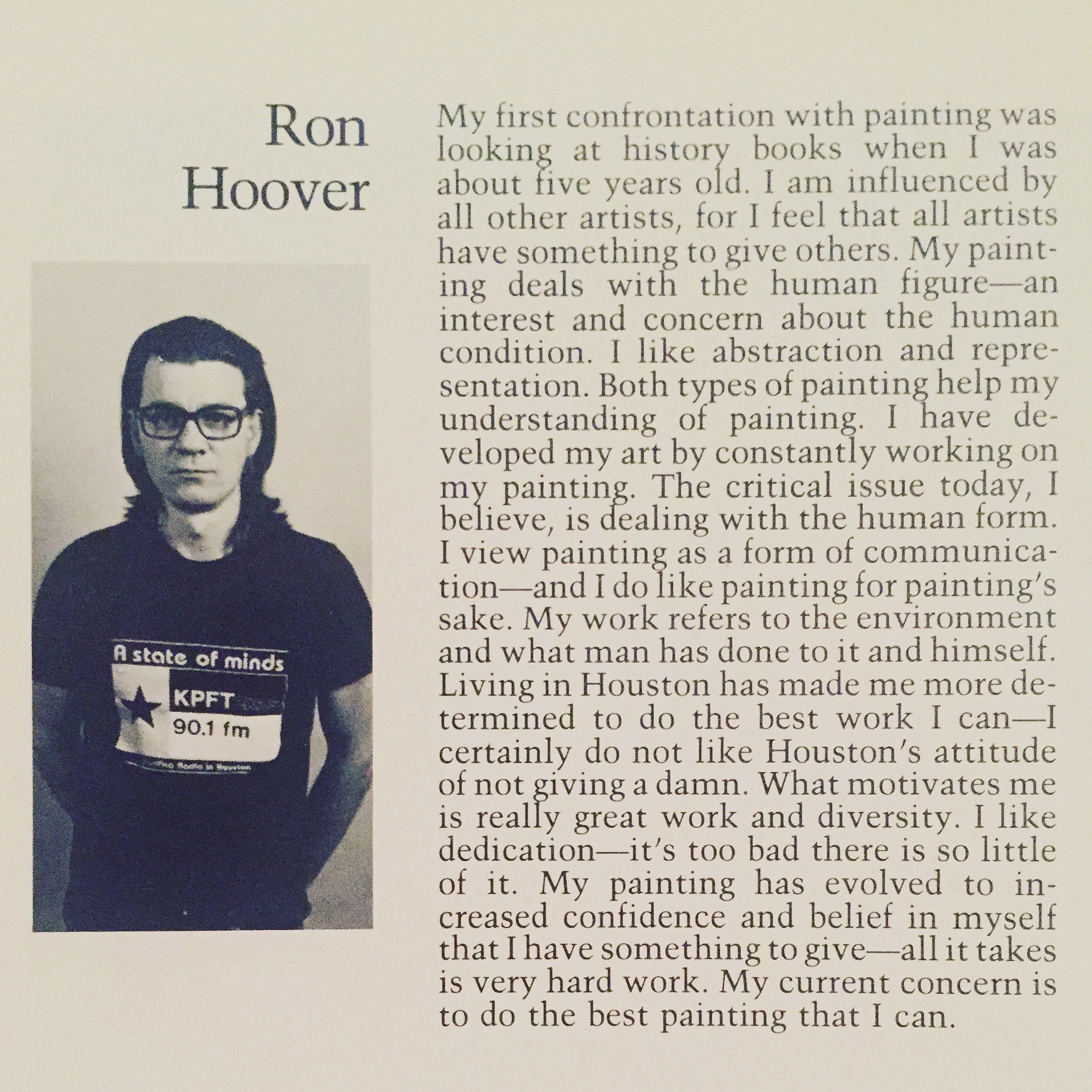 Personally, I agree with his sentiments about man in the environment, about Houston inspiring dedicated work, in one way or another, and about dedication to the creative process offering an evolving and illuminating sense of the self. Too, I appreciate his honest and direct expression. Like the statement in writing from the catalog, his direct expression permeates his paintings.
There is much to be said about the unrecognized artists who add substance and sustenance to the communities in which they work. Innovators are not always famous, but no less significant do their contributions become to their environments – no less impactful can their potential be to influence their peers that their more recognized counterparts. A good friend of mine – another under-acknowledged painter's painter – describes these kinds of artists as "stems to the flower" that is a thriving creative community.
Some artists seem to struggle with the triumphs and pitfalls of fame. In the compromise between originality and notoriety, an artist is often compelled to exchange one for another of their own interests. Ron Hoover worked concertedly beyond the auspices of huge public recognition. At the same time, he is one of the few painters in Houston to have achieved and original and distinctive style, never shying away from deft visual commentary on our self-induced socio-political circumstances.
A 2010 retrospective of Hoover's work at the Art Car Museum saw a review from Raphael Rubinstein:
"The real-estate developers, football players, bureaucrats and politicians who populate Ron Hoover's paintings and drawings offer a rogue's gallery of American greed, violence and conformism. Hoover… was a social satirist with an eye as sharp and relentless as George Grosz's. What first struck one in this posthumous survey, however, was not the artist's moral outrage but his technique: a labor-intensive variant of pointillism that, in its density and optical shimmer, is more concerned with the perceptual than the political."
Critical of the world in which he lived, steadfast and dedicated to his practice, there is no doubt that this singular artist from Liberty, Texas, has left a nuanced legacy in Houston.
***
Content originally published by Theresa Escobedo, here, on 6.24.17