One exhibition currently on view at Deborah Colton Gallery honors the career and legacy of Houston native and artist Bert L. Long, Jr, an artist most dedicated to his craft and beloved by this community. Entitled Bert Long: Looking for the Right Time, and curated by friend and historian Pete Gershon, this exhibition surveys the decades-long career of "one of the most talented, versatile, and prolific artists ever to hail from the state of Texas," as Gershon puts it. "With his paintings, sculptures, drawings, prints, and photographs, he sought above all else to communicate with the viewer. Bert once said of his work, "I paint in order to help people understand their ills so that they might cure them."

Bert Long passed away in 2014 and the Houston arts felt acutely the loss of one of its most passionate members. I met him once at the gallery and was utterly charmed by his sincerity and quick sense of humor. I gathered from that one and only interaction that Bert was able to see through facades to the true nature of a person. He and Suzanne share this discerning sensibility.

The images above, recently resurfaced, show Long's artwork in a New York exhibition. Suzanne traveled with artists and peers and was able to capture these candid shots.
Bert, a self-taught artist, was born in 1940 in Texas, grew up the Houston's historic Fifth Ward and received his formal education from UCLA. Following a career as a master chef Long decided to devote himself entirely to art in 1979. He began to explore folk art and assemblage to create a unique body of work, attracting the attention of Jim Harithas, then Director of the Contemporary Arts Museum Houston, and artists John Alexander, Salvatore Scarpitta and James Surls. His life spanned an era of radical change in the American social climate, the influence of which can be seen clearly in his work.
Long's paintings and sculptures incorporate a high level of skill and sophisticated knowledge of art history, along with complex philosophical and social issues. Long describes the philosophy behind his work as "a quest to help people diagnose their inner self," believing his art to be "the vehicle to help facilitate the process:"
"As artists we have the obligation to provide the world with art which communicates as truth. I believe that art has the power to heal our souls of their afflictions. I try to create art which helps to diagnose the prevalent conditions within our societies, hopefully providing an insightfulness which will help us all become brothers and sisters united in equality and compassion" – Bert L. Long, Jr.
The late Peter Marzio, former Director of the Museum of Fine Arts, Houston, said of Bert Long: "Bert Long does not avert his gaze from that which is painful, but as [his artworks] testify, he also brings a spirit of joy and redemption to his art. We can all learn from this great artist."
Over Long's 33-year career as a painter, sculptor, and photographer, he was awarded several significant awards including the National Endowment for the Arts Grant in 1987 and the prestigious Prix de Rome fellowship in 1990. Other notable awards of Long's include the Texas Accountants and Lawyers for the Arts Artist of the Year Award in 2009, the Adolph and Esther Gottlieb Foundation Emergency Assistance Grant in 1997, The Rome Prize Fellowship, 1990-91, the Houston Art League Texas Artist of the Year in 1990, the NEA Visual Artists Fellowship Grant, 1987, and the Bemis Foundation Residency in 1998. His work can be seen in over 100 private and public collections worldwide, including the Metropolitan Museum of Art, Dallas Museum of Art, Houston Museum of Fine Art, Blanton Museum of Art, the El Paso Museum of Art and the Instituto de Bachillerato in Spain.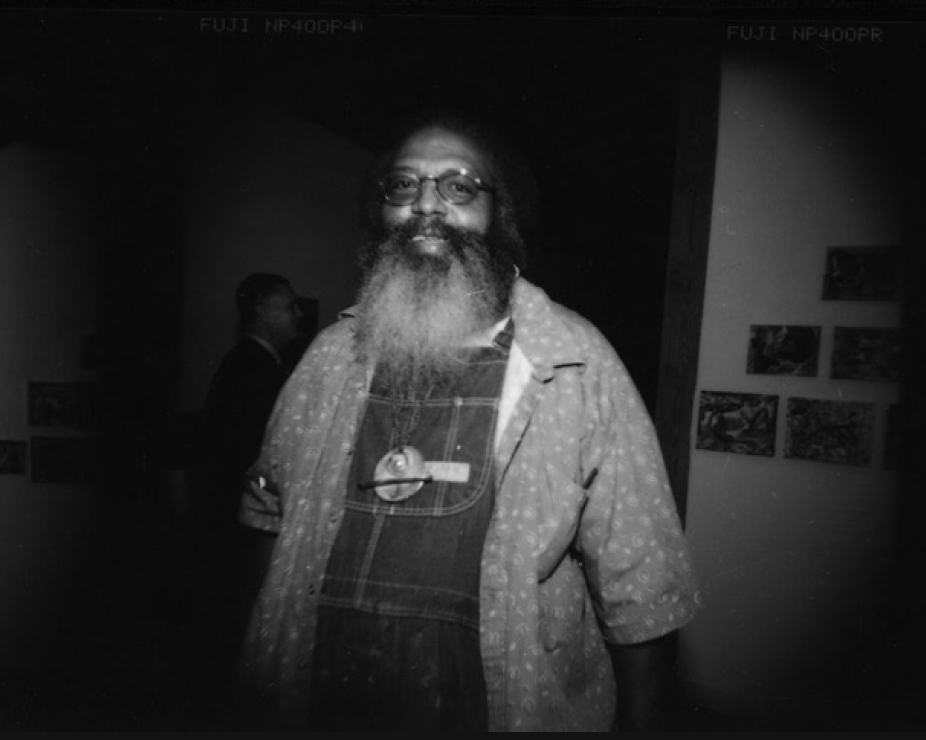 Bert Long: Looking for the Right Time is on view at Deborah Colton Gallery through January 28th of this year, and is most worthy of a visit to experience the breadth of talent and expression this artist shared with his audience.
***
Content originally published by Theresa Escobedo, here, on 12.23.16