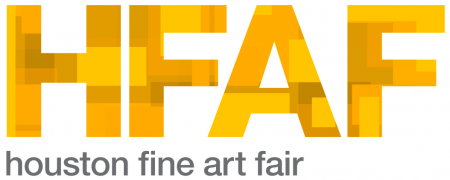 2013 Houston Fine Art Fair
September 19, 2013

to

September 22, 2013
Deborah Colton Gallery will be exhibiting for its third consecutive year since the origin of the Houston Fine Art Fair. Artists exhibited are New York based success story, Harif Guzman, Bert L. Long Jr., in conjunction with his film, and Independent Film Maker, poet, artist, Jonas Mekas.
Featured Artists:
Harif Guzman
Bert L. Long Jr.
Jonas Mekas

"Bert"
Friday, September 20, 2013, 5:00 to 6:30 pm
Film viewing (60 minutes)
Houston Fine Art Fair Theater
"Bert" is a documentary about the beloved Houston artist Bert L. Long, Jr. and will be shown at HFAF in cooperation with the Houston Museum of African Ameriacan Culture. The hour-long documentary explores the life and art of the esteemed Rome Prize winner, Bert L. Long, Jr. as seen through the eyes of collectors, colleagues, gallerists, and friends. Narrated by artist John Alexander, the film reflects on the long and storied career as told by admirers such as Valerie Cassel Oliver, Senior Curator at the Contemporary Arts Museum Houston: Leslie King Hammond, Founding Director of the Maryland Institute College of Art Center for Race and Culture; Peter Marzio, the late Director of the Museum of Fine Arts, Houston; Rick Lowe and Floyd Newsum of Project Row Houses; as well as artists and collectors such as David McGee, Jesse Lott, Dick DeGuerin, and Marilyn Oshman.